Bijou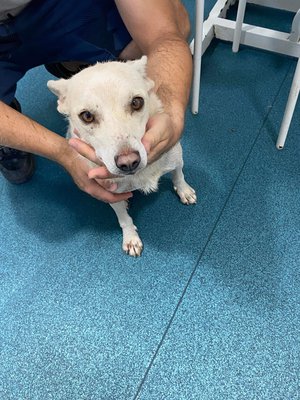 Bijou's story
This lovely lady is Bijou. She is around 3 years old and small-sized, at around 9kg.
As you can see, Bijou is a "tripod", having had one of her rear legs removed. She is good with children and other dogs, but has not yet been cat-tested (this can be arranged if required).
We hope to bring Bijou to the UK in mid- to late January
Homecheck and adoption fees apply (minimum donation £390). Bijou will be vaccinated, neutered, chipped with their own passport and 4 weeks free insurance. If you would like to adopt Bijou please complete our pre adoption form or email info@romrescue.org.
Things to know
Dog friendly
I get on well with other dogs.
Child Friendly
Good with children
Interested?