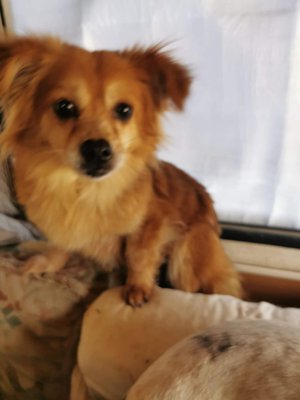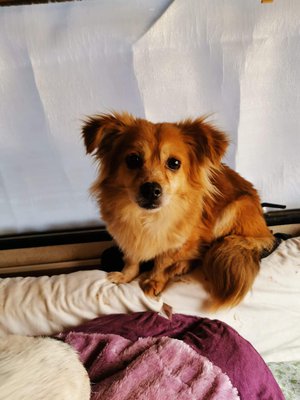 Marigold is currently reserved pending home check and adoption
Marigold's story
This is Marigold - she is around 6 years old and small-sized, at around 6kg. She had been living at a shelter, but inside with the workers: she is very scared of people, running away and biting out of fear if you try to catch her, but once she has been caught she is fine.
Marigold needs TOTAL COMMITMENT from someone who will work positively with her every day. She needs a very quiet home with no children. Another calm, confident dog would be preferred. It will take a long time to earn her trust, and she may never be your "normal, go-for-a-walk" dog.
Adoption fees apply and we will carry out extra checks on top of our normal home checks to ensure that her new home will be suitable for her needs.
Marigold is currently in a UK foster home and will be there for an extended period of assessment before looking for her forever home: please don't apply for her at the moment, but keep watching this space for when she becomes available.
Homecheck and adoption fees apply (minimum donation £375). Marigold will be vaccinated, neutered, chipped with their own passport and 4 weeks free insurance. If you would like to adopt Marigold please complete our pre adoption form or email info@romrescue.org.